Description
IDPA Shooting Range Reactive Silhouette Targets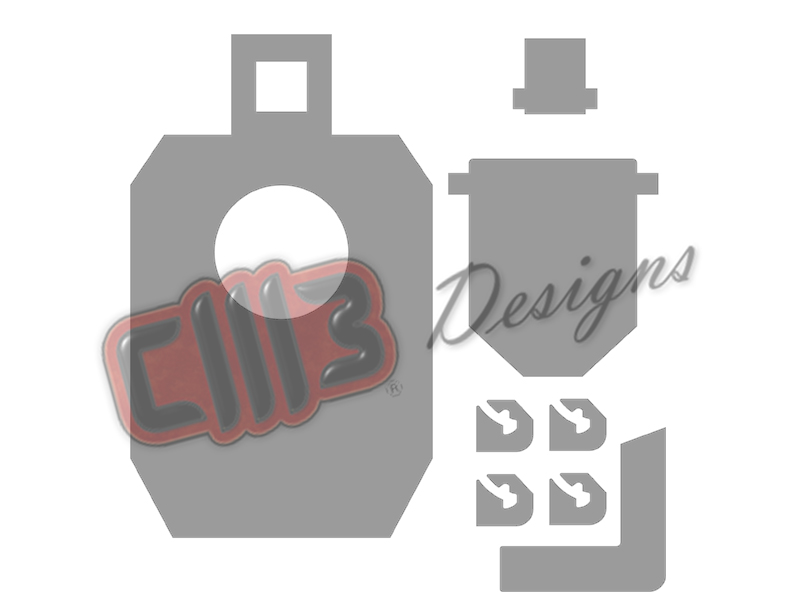 This is a .dxf & .dwg file of a reactive silhouette target

Size: 18″W x 30″H (Circle is 8″ diameter, Square target is 3″x3″)

Target does require welding of the tabs to the back of the main target body. Target flaps can be easily removed and replaced with fresh targets.

The file will be in the DXF & DWG format inside a zip file.
Perfect for CNC plasma cutting, laser, water jet or vector projects.
If you are in need of a custom size target please feel free to contact me.
FAST DELIVERY!!
Once purchase has been completed you will be granted access to the file for download.
If you have any questions feel free to ask me.